A Checklist for Choosing Your Wedding Venue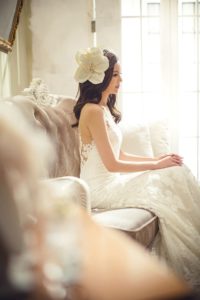 Planning your dream wedding in Shelby County gives you the opportunity to consider some extremely beautiful, elegant venues. There's that special something, that feeling you get when you find the perfect spot to say I do.
But how do you get there? How do you find a place that's accessible from Germantown, Collierville, or Memphis that's also affordable and the right fit for your wedding festivities? We've created this handy little checklist to help guide you through your journey to creating your dream wedding.
Checklist Tip #1 – Know What You Want
Living in Shelby County and the Memphis area, we certainly have an abundance of options when it comes to potential wedding venues. You could search for a year and probably not land at the same place twice.
If you're feeling overwhelmed, you want to sit down and have a talk about prioritization with your soon-to-be-spouse. Experts suggest creating a list of standard wedding venue characteristics and rate your favorite locations. Your list might include:
– Location
– Availability
– Venue type
– Setting
– Rain options
– Liquor needs
– End time
Checklist Tip #2 – Narrow Down Your Options
Once you've rated the pros and the cons of your potential wedding venues, now it's time to really narrow down your options. You don't want to get sucked into the black hole and get lost looking forever! Just remember, at the end of the day, everyone is gathering to see you and to celebrate your lifelong commitment to love.
Checklist Tip #3 – Consider One Location for Everything
One of the best ways to ensure your big day goes off without a hitch is to plan on having your ceremony and reception in one all-inclusive location. Plenty of venues like our very own Tuscan Ridge offers eager wedding enthusiasts in Shelby County access to several ceremony and reception options. We like to tell our potential guests that our breathtaking grounds are certainly unique enough to be memorable forever, but it's also neutral enough for you to really make this day yours.
We hope these checklist tips help at least get you on the right path towards selecting your wedding venue in Shelby County. We hope you'll consider sharing your big day with the talented team at Tuscan Ridge. Whether you chose to ornately decorate or simple accent our facilities, Tuscan details are the perfect combination of old-world charm and new-world modern.
With our rental including a selection of tables and chairs, valet, and security, working with us is convenient and easy. Your rental also includes access to the facility the whole day so that you can enjoy our well-appointed bride and groom's suite.
Your guests will love the beautiful short drive from Germantown, Collierville, or Memphis, and be honored to share with you a day that will most certainly be memorable.
Schedule a tour of Tuscan Ridge today and experience the breathtaking beauty for yourself.
event planning, event planning checklist, Event Venue, event venue Memphis TN, Experience Tuscan Ridge, outdoor wedding proposals, outdoor wedding venues, Tuscan Ridge, Tuscan Ridge weddings, wedding checklist, wedding receptions venues, Wedding Venue, wedding venue Memphis TN, wedding venue near me, wedding venues