Welcome to the Luxury Wedding Destination Every Memphis Bride is Buzzing About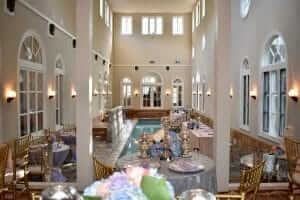 Two words: Experience Tuscan Ridge Wedding and Events Venue
Sure the Mid South has charm and beauty, but when it comes time for the special day that you've been dreaming of and planning for years, you need a luxury wedding destination that's distinctive and elegant. That's why brides across Memphis are choosing Tuscan Ridge in Eads as a beautiful backdrop for the big day.
Choose Us and Forget the Fuss
If you're still deciding on where you want to tie the knot, you'll probably agree that making a decision is anything but easy. There are so many things (both big and small) to consider:
– The number of guests
– The accessibility of your location
– Where will guests park
– Are there hotels for guests
Just thinking about these things is enough to make your head spin, and they're just the tip of the iceberg when it comes to planning your dream luxury wedding in Memphis. Let us help you sort out and then put together all of the pieces of the puzzle for your special day. (We only have one mind, and none of us can afford to lose it… not even over a wedding!)
Simple Advice to Make it Nice
One of the biggest tips we can give brides-to-be (and their grooms) is that you need to make sure you don't lose yourself in your wedding. This means make your day, YOUR day. If you're a low-key, easy-breezy kind of couple, go for a more relaxed vibe. Are you both into the finer, more over-the-top things in life? Do it up and create a southern wedding so beyond anything anyone has ever attended.
Choosing the right luxury wedding destination in Memphis be the right balance of both your personalities. Tuscan Ridge can make sure every aspect, every detail of your day, will make your guests say, "This is SO them."
Love and Care is in the Air
You spend so much time, effort, and money to get to your wedding day, make sure you don't have to worry about last-minute complications or confusion. Choosing a wedding venue like Tuscan Ridge ensures you're well taken care of, and there's less of a mess to worry about. All you have to do is show up, feel confident, look beautiful, and say "I do" in front of your nearest and dearest. (Leave the logistics to us!)
We cater to you, customizing every part of our sprawling estate to your special event. You'll have exclusive access to our elegant estate, bridal suite, and groom's lounge. (And the five-star, Hollywood service doesn't stop there!) Our wedding package includes premium level valet to arrive and leave in style, without parking headaches for you or your guests. Your safety and privacy are also of the utmost importance on your big day, that's why we also provide security so everyone can relax and enjoy the festivities. 
Isn't it time you found out why Tuscan Ridge is becoming the Mid South's choice for a luxury wedding destination? Brides (and grooms) from Collierville, Germantown, and Memphis are experiencing what it's like to have the wedding of their dreams become a reality. There's something for everyone at Tuscan Ridge. We can create a custom wedding, that's you, and your guests will never forget for all the right reasons.
Call us, and let's take a tour of our spacious, welcoming venue where you'll fall in love all over again before you even say, "I do!"