Countryside Weddings at Tuscan Ridge Wedding Venue 
Have you ever heard the saying, there is nothing like wide open spaces, country charm, or small-town hospitality? What does that mean if you are debating about having your wedding in the city or the countryside? You will be surprised how choosing a countryside wedding at Tuscan Ridge wedding venue is vastly better than opting for a city-style wedding. Here are a few reasons why.
When choosing a countryside wedding, you have the luxurious feel of a private and secluded wedding venue. It is unlikely you will have any wedding crashers, and the intimacy from the seclusion is far superior to a city wedding.
The view is impressive. At Tuscan Ridge Wedding Venue, one of Memphis' top wedding venues, you are only a quick 30-minute drive from downtown. Your guests can choose to stay downtown if they prefer a little nightlife. However, as they make the drive to Tuscan Ridge, your guests will be amazed by the gorgeous tree-lined roads. Tuscan Ridge sits on acres of lush green fields with an equestrian center nearby. They will see horses grazing during the day, but as night falls, they will be privy to a sky full of stars. You would never be able to see these same stars from the fog and the lights of the city.
Breathtaking photo opportunities abound at a countryside wedding. When you pull into the gates of Tuscan Ridge, you and your guests will be shocked to see a gorgeous Italian Villa right in the middle of the country. There are many different scenic settings at Tuscan Ridge that provide the perfect backdrop for your wedding pictures.
Space for everyone. At Tuscan Ridge, you have plenty of room. You can choose to have a small affair or a larger wedding that includes each person you love and care about.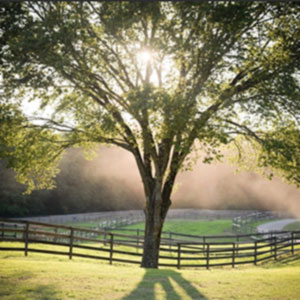 One of the hardest things you must do while planning your wedding will be choosing your venue. As you type in your google search bar "How to find the perfect wedding venue," we urge you to pay close attention to those articles describing all the benefits of a countryside weddings. If you are looking for luxury, elegance, and intimacy, you will find it at Tuscan Ridge. You, your significant other, and your guests will remember your special day for years to come when you have your wedding at Tuscan Ridge Wedding and Event Venue.